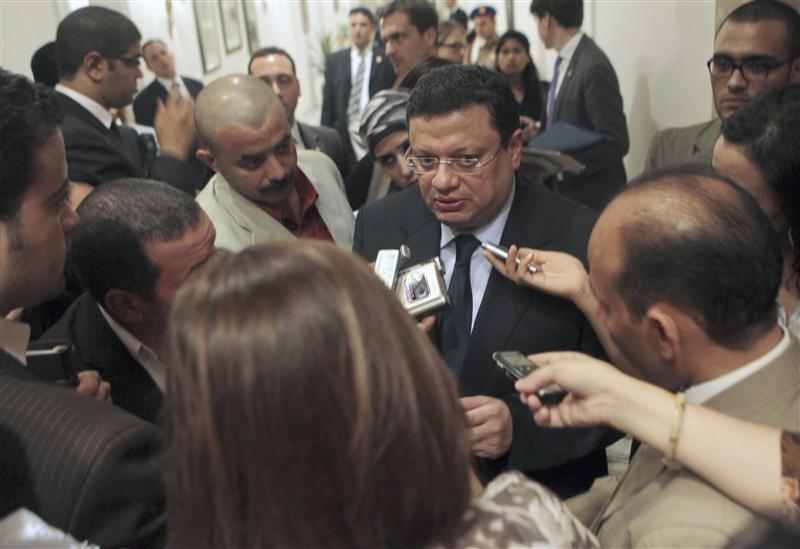 Yasser Ali, the acting spokesperson of President Mohamed Mursi - Reuters
The devaluation of the Egyptian Pound against the U.S. Dollar is temporary, presidential spokesman Yasser Ali said on Tuesday.
Egypt's Central Bank is taking measures on a daily basis to deal with this challenge, Ali stated.
"Fears regarding the banking system are also being dealt with," the Middle East News Agency quoted the spokesman as saying.
President Mohamed Mursi told journalists last Sunday that the Egyptian pound will stabilize within days.
The central bank system under which the bank auctions dollars to meet banks' needs is the important first step towards a free float, head of Egypt's banking federation Tarek Amer has said.
The auctions are part of a shift announced last Saturday and designed to preserve foreign reserves, which are now at "critical" levels, Amer added.