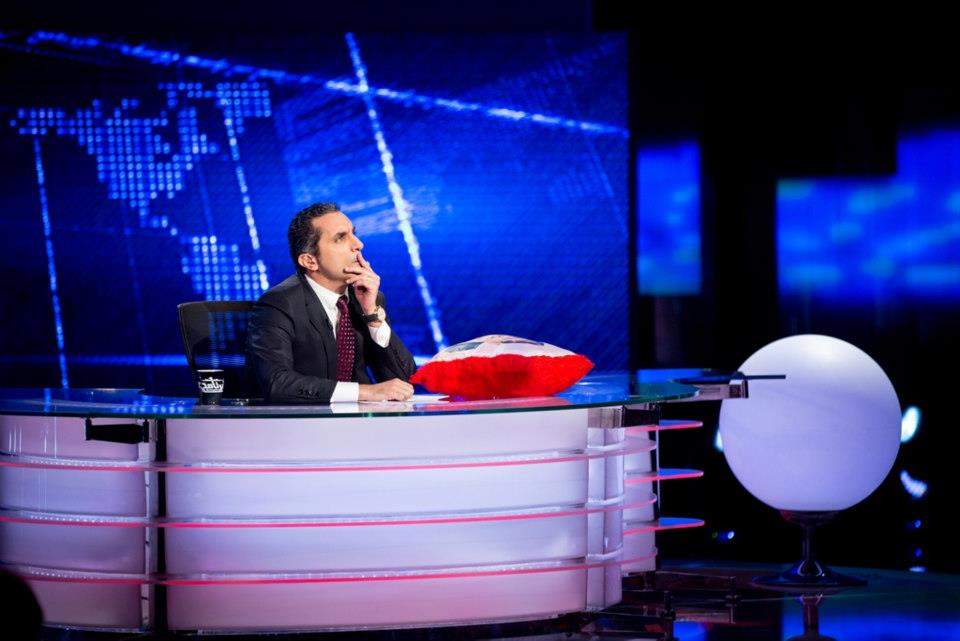 Political Comedian, Bassem Youssef in episode of his weekly show. - Photo from Facebook.
Presenter of the weekly political comedy show, Bassem Youssef said on Sunday that a complaint was filed against him for "insulting the president."
Youssef's satirical show "al-Bernameg" (The Program) comments on Egypt's political events.
In last week's show, the television host appeared embracing a pillow with a picture of President Mohamed Mursi while mocking the president's statements.