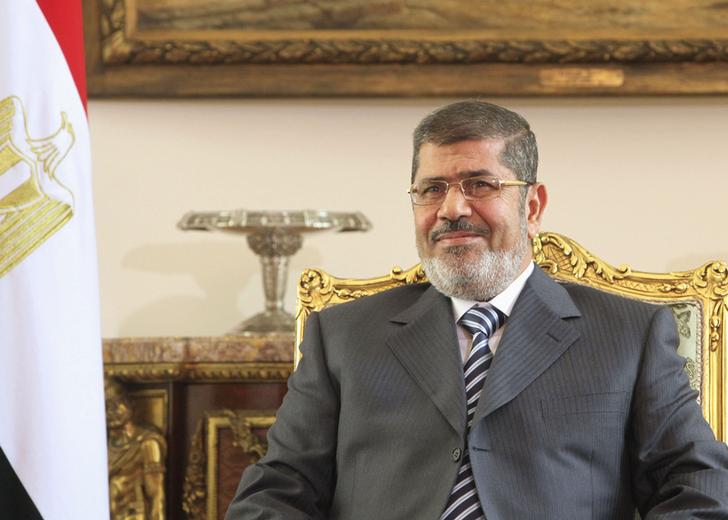 Egyptian President Mohamed Mursi talks with U.S. Senator John McCain (not seen) during their meeting in Cairo January 16, 2013. REUTERS/Asmaa Waguih
Egypt's "enemy" abroad is trying to divide Egyptians, but will fail to do so, said President Mohamed Morsi on Friday as tensions grow on the streets of Cairo, outside the offices of the Muslim Brotherhood and its Freedom and Justice Party.
Morsi, whose statements came through his active Twitter account, once again referred to the overseas enemies that "seek to break the unity of Egyptians."