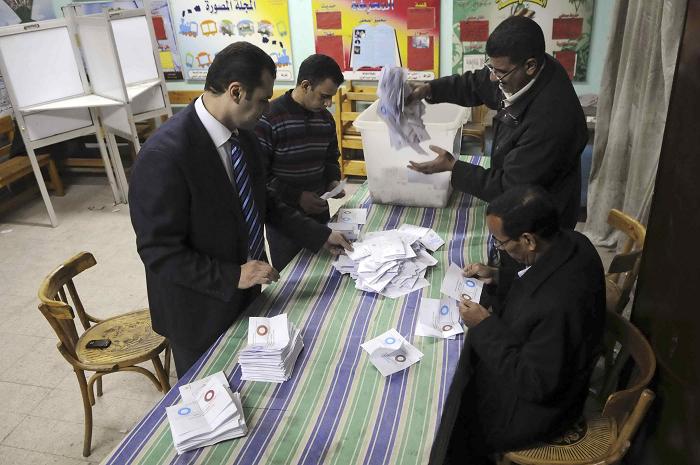 Officials count ballots after polls closed in Zagazig, about 62.5 km (38.8 miles) northeast of Cairo December 15, 2012. REUTERS/Stringer
Final ballot results show that in Cairo 43.1 percent (950, 532 people) have voted for the new draft constitution while 56.9 percent (1, 256, 248) have voted against it.

The first round of a referendum on a draft constitution written by an Islamist-dominated assembly kicked off on Saturday while the second round is scheduled for December 22.