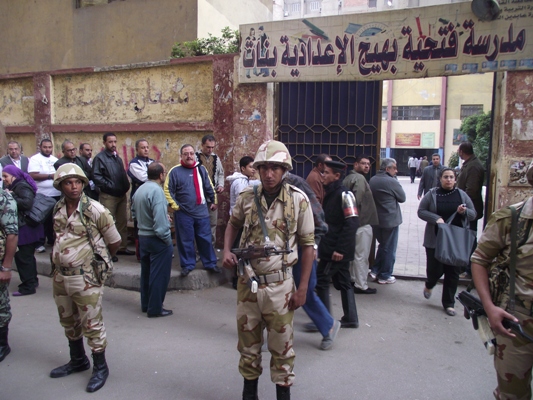 Egyptians began voting in the referendum on the new constitution on Saturday, December 15, 2012. Ahmed Hamed/Aswat Masriya
Ballot boxes were sealed as the first phase of voting in the referendum on Egypt's new constitution officially ended at 11 p.m. on Saturday.
The ballot counting process began in sub-committees in the ten governorates of this phase.
The Higher Electoral Commission decided earlier today to extend voting from 7 p.m. until 11 p.m. due to the high turnout of voters and the long queues at polling stations.
The second phase of the referendum will take place on Saturday December 22 in 17 governorates.