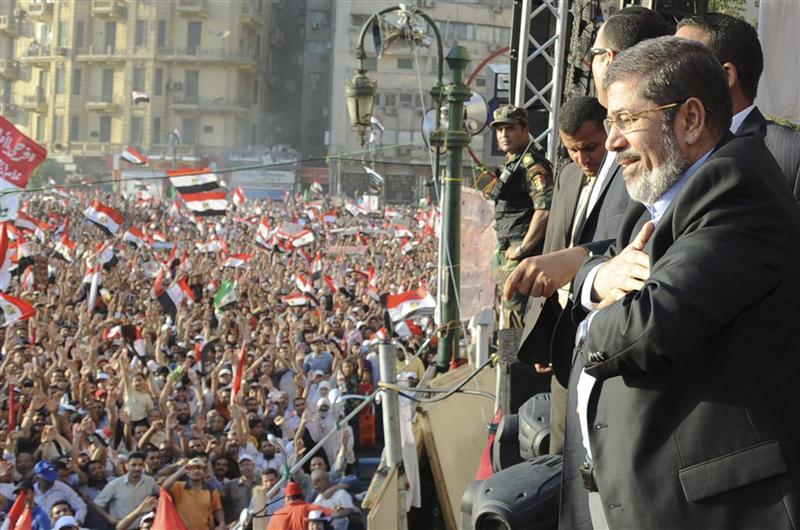 Egyptian President Mohamed Mursi in Tahrir Square - Reuters
CAIRO, Nov 23 (Reuters) - Egyptian President Mohamed Mursi, defending sweeping new powers he has assumed, praised the judiciary on Friday but said he would uncover corrupt elements.
"The Egyptian judiciary has always had and will always have honourable men who love justice, however, the judiciary has been affected by what affected the nation. It has some in it who are trying to take cover. I will remove that cover," Mursi said, addressing supporters outside the presidential palace.
He also said he would work for the independence of executive, judicial and legislative authorities and would never use legislation to settle scores.