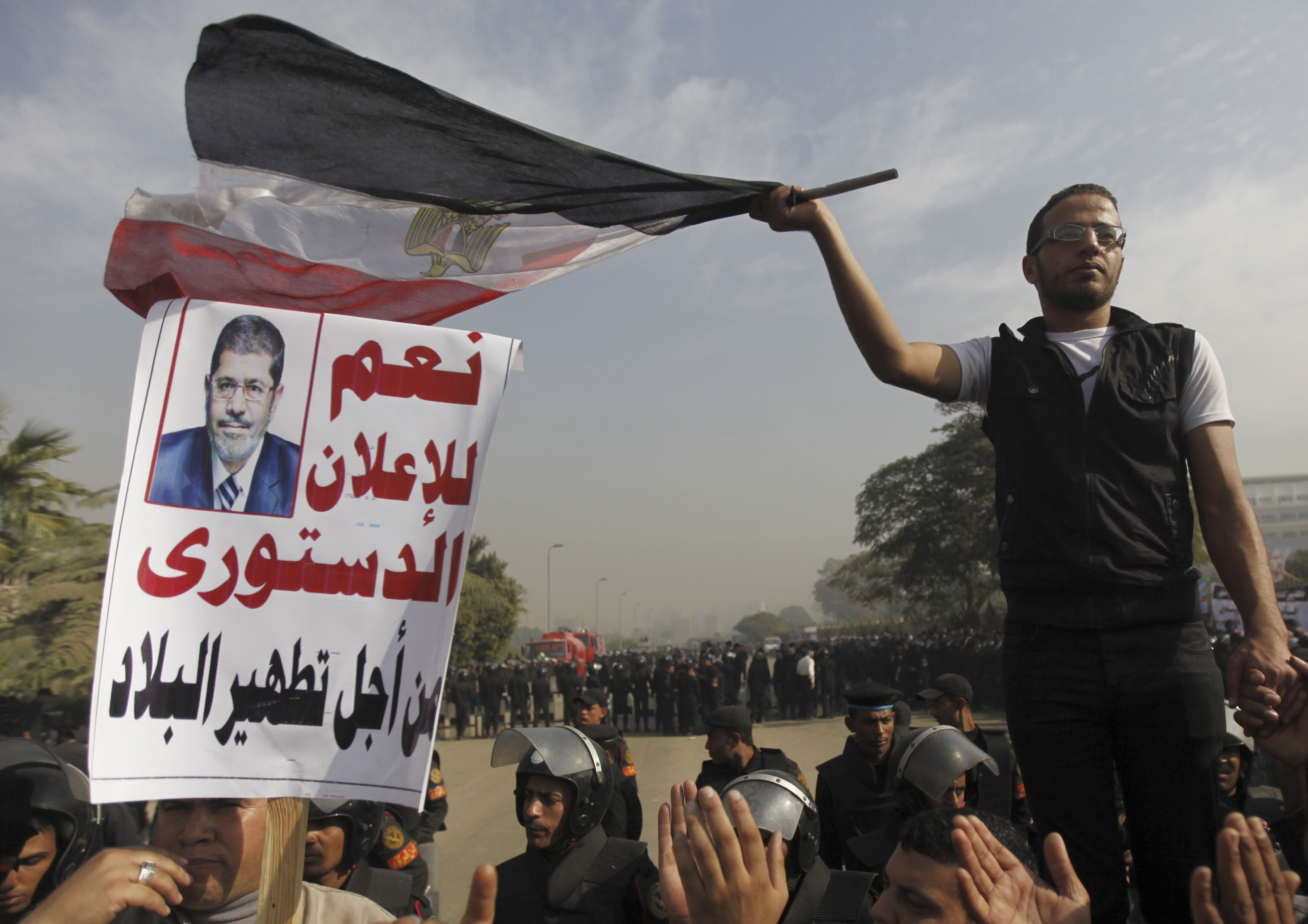 A supporter of Egyptian President Mohamed Mursi waves an Egyptian national flag in front of the Supreme Constitutional Court in Maadi, south of Cairo December 2, 2012. The sign reads: "Yes constitutional declaration in order to purge the country". Reuters/Amr Abdallah Dalsh
CAIRO, Dec 2 (Reuters) - Egypt's Supreme Constitutional Court postponed its work indefinitely on Sunday after a protest by Islamists sympathetic to President Mohamed Mursi outside its headquarters.

"(The judges) announce the suspension of the court sessions until the time when they can continue their message and rulings in cases without any psychological and material pressures," the court said in a statement.

"The court registers its deep regret and pain at the methods of psychological assassination of its judges," it said.

Several hundred Islamists protested outside the court building on Sunday ahead of a session in which it was due to examine cases against the legality of the upper house of parliament and the assembly that drafted the new constitution, both bodies dominated by Islamists.

The protest reflected the deep suspicion harboured by Egypt's Islamists towards a court they see as a vestige of the Hosni Mubarak era. The same court ruled in June to dissolve the Muslim Brotherhood-led lower house of parliament.