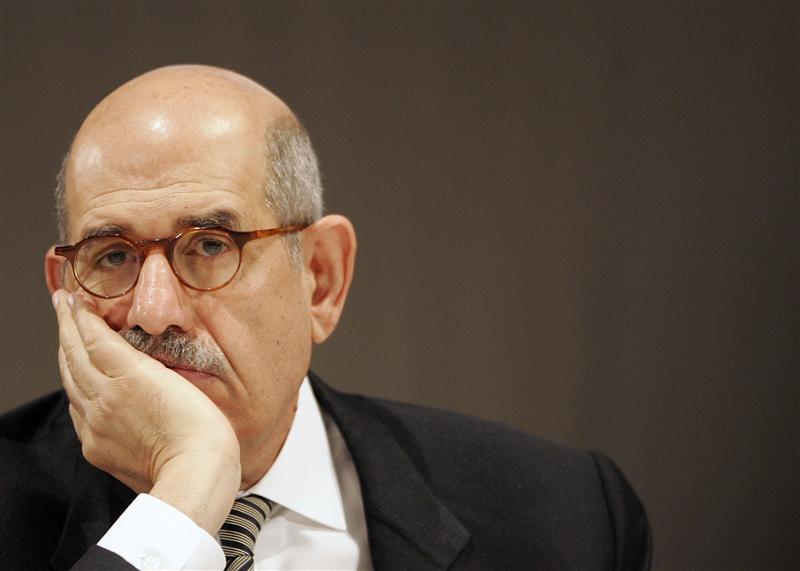 Former Director General of the International Atomic Energy Agency, Mohamed ElBaradei - Reuters
Nobel Laureate and general coordinator of Egypt's main opposition coalition Mohamed ElBaradei said on Wednesday that conducting a constitutional referendum under the current circumstances is irresponsible.

"Insistence on referendum in an explosive, polarized, chaotic and lawless environment is leading country to the brink," the former Director of the International Atomic Energy Agency posted on Twitter.

After a meeting on Saturday, President Mohamed Mursi announced that the referendum on the controversial draft constitution that was written by an Islamist-dominated assembly will take place as scheduled despite the outrage of opposition forces.

The National Salvation Front urged its supporters on Tuesday to vote "no" in the referendum in protest against the charter which they argue only represents one faction of society.