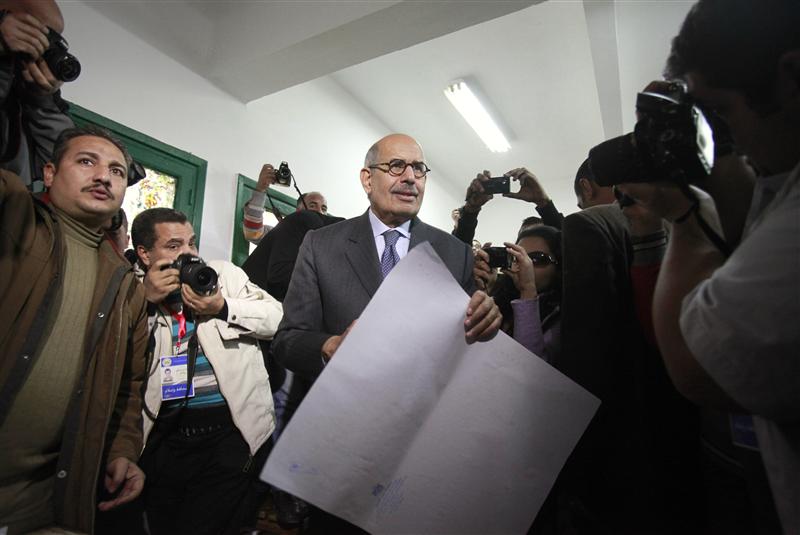 Photographers surround Mohamed El Baradei, former International Atomic Energy Agency (IAEA) director general and potential presidential candidate, as he casts his vote at a voting centre in a school during the parliamentary elections in Cairo December 15, 2011. REUTERS/Asmaa Waguih
Mohamed ElBaradei, founders' representative of the Constitution Party and member of the National Salvation Front, on Friday said that peaceful expression of the revolution's goals will remain the path they adopt.
The fight for completing the revolution's objectives continues, he said.
"We toppled Mubarak's regime with a peaceful revolution and we insist on achieving the goals of this revolution with the same approach regardless of the sacrifices and the barbarian repression methods," ElBaradei wrote on Twitter.
"Our strength is in our unity, our numbers, and our peaceful approach," he added.
Opponents of President Mohamed Mursi planned demonstrations on Friday at the presidential palace in Cairo after a bloody week that left more than 50 dead and hundreds injured.