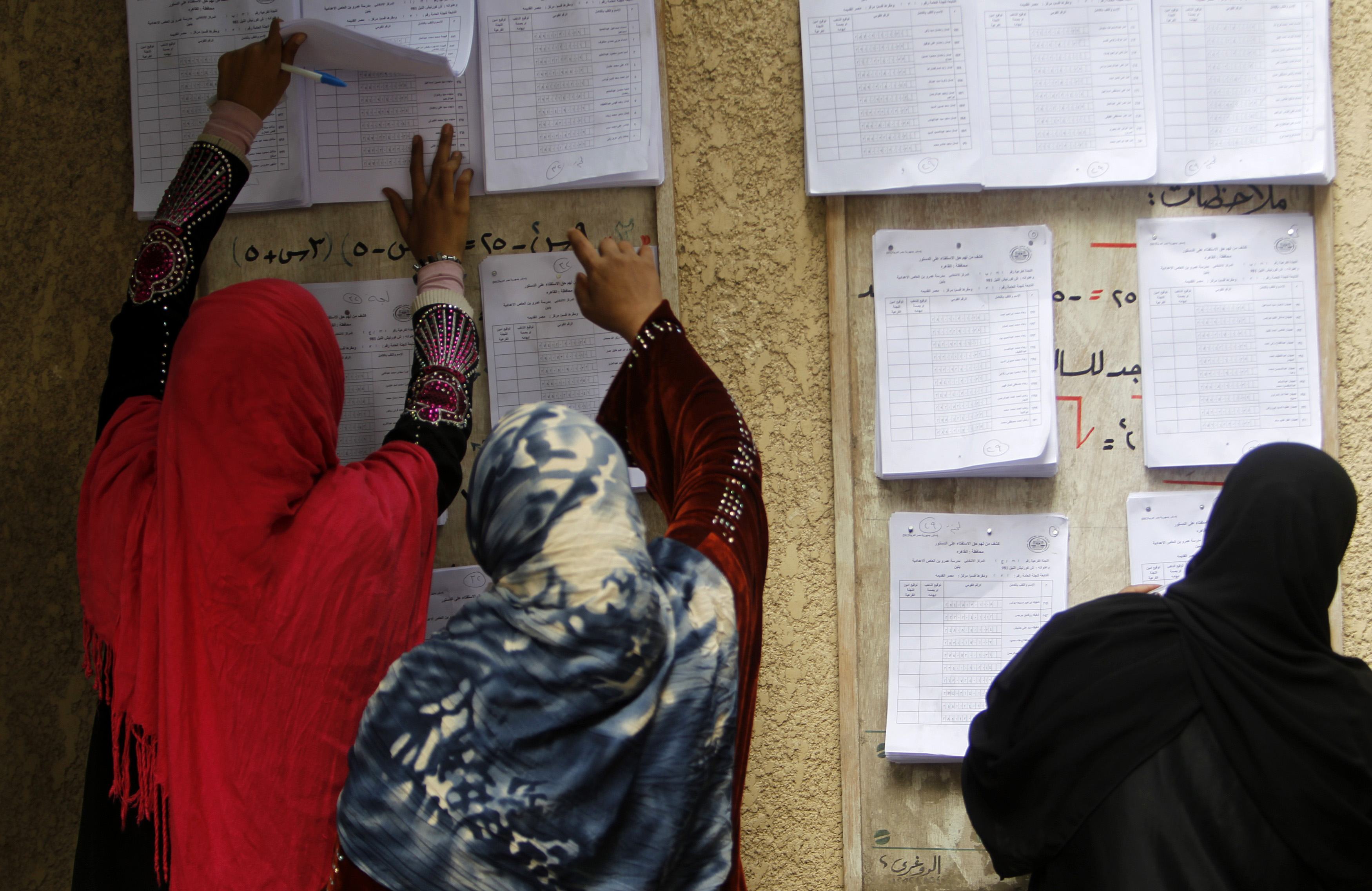 Women look for their names at a polling station REUTERS/Khaled Abdullah
1556 administrative prosecution members will oversee the second phase of Egypt's constitution referendum set to take place on Saturday December 22, administrative prosecution division, headed by Judge Anani Abdel Aziz, has said.
State Council judges had suspended their supervision over the second phase of the refendum after their demands to break the siege of the constitutional court and make life insurance policies for the judges by the presidency were not met.
Members of the general prosecution also suspended their supervision over the coming phase as well, demanding that Prosecutor General Talaat Ibrahim steps down.
1429 out of 2571 members of the prosecution monitored the voting process in the first phase, the administrative prosecution said.