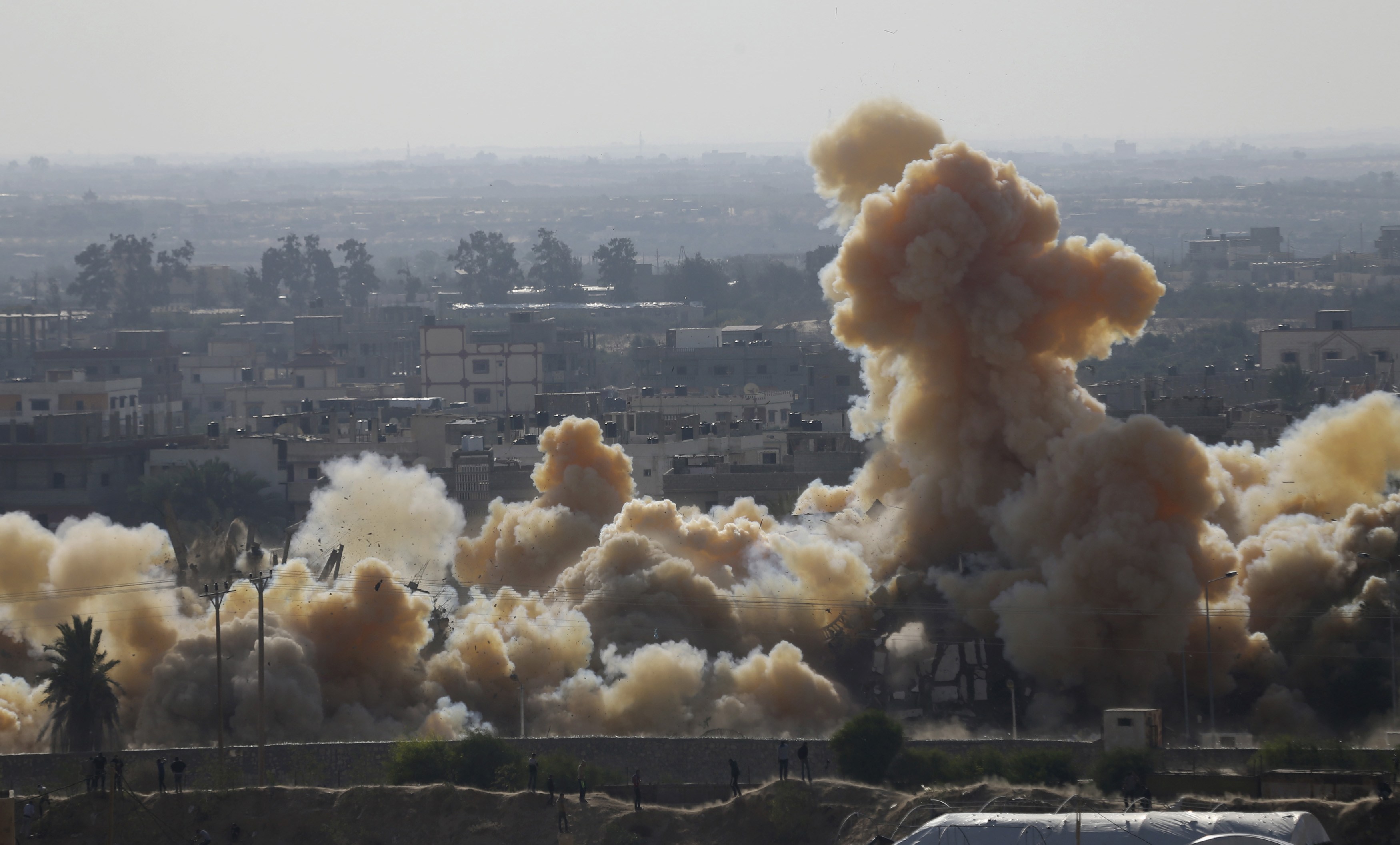 Smoke rises as a house is blown up during a military operation by Egyptian security forces in the Egyptian city of Rafah, near the border with southern Gaza Strip November 3, 2014. REUTERS/Ibraheem Abu Mustafa
NORTH SINAI, Apr 2 (Aswat Masriya) - At least ten security conscripts were killed and 13 others were injured in an attack on two security checkpoints in North Sinai early Thursday, a security source said.
Armed assailants attacked the checkpoints on the al-Arish/Rafah road, the source said. He added that all those injured were transferred to hospital.
Security personnel were quick to respond to the attacks, killing 15 suspected militants, the source said.
Militancy inside Egypt has seen a significant rise since July 2013, with most attacks targeting security forces in North Sinai.
Amid intensified campaigns by Egypt's military to fight the insurgency, hundreds of suspected militants have been killed in the past few weeks alone.