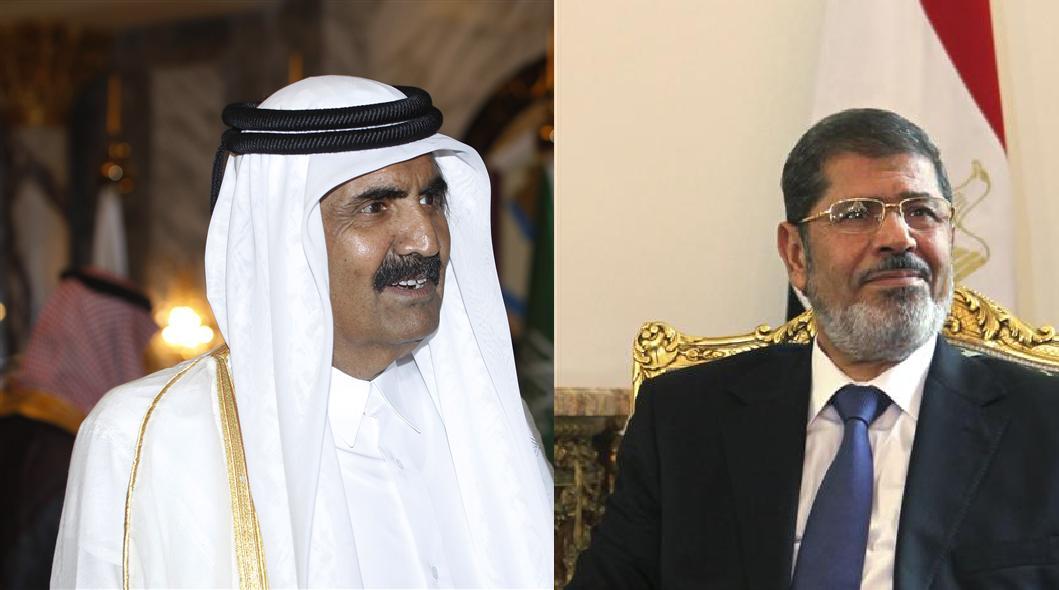 Qatari Prince Sheikh Hamad Bin Khalifa Al Thani and President Mohamed Mursi - Reuters
DOHA, Jan 15 (Reuters) - Qatar's prime minister said on Tuesday his country would stand by Egypt and did not want to see it go bankrupt, a week after the Gulf state said it would lend Cairo an additional $2 billion and grant it an extra $500 million outright.
Asked whether his country would increase aid to Egypt, Sheikh Hamad bin Jassim al-Thani said: "Qatar will stand by Egypt and the Egyptian people's needs. We don't want to see the biggest country in the Arab world bankrupt. I don't think this is wise. I think it is in the interest of the World Bank and the international community not to see Egypt brought down."