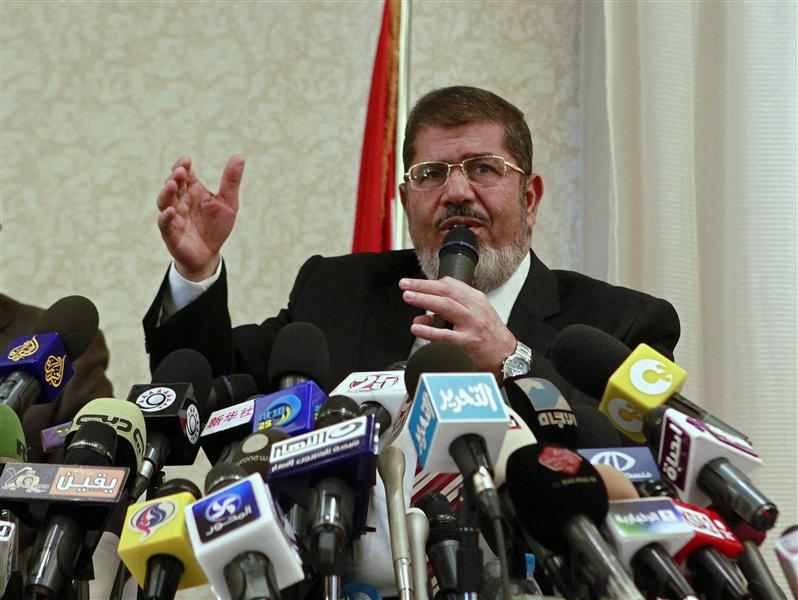 President Mohamed Mursi at a press conference in Cairo - Reuters
President Mohamed Mursi renewed on Friday his solidarity with the Gaza Strip against an Israeli military operation that left dozens dead and wounded.
"The price will be high if the aggression continues," Mursi addressed Israel following Friday noon prayer.
"Today's Egypt is different from that of yesterday," Mursi said, adding, "Egypt will not leave Gaza alone."
Addressing Israel, Mursi said that "peace will not be achieved by aggression ... War never establishes stability ... This blood will be a curse upon you."
The message Prime Minister Hisham Kandil carries on his visit to Gaza today is "Stop this brutal aggression", the Middle East News Agency (MENA) reported Mursi as saying.