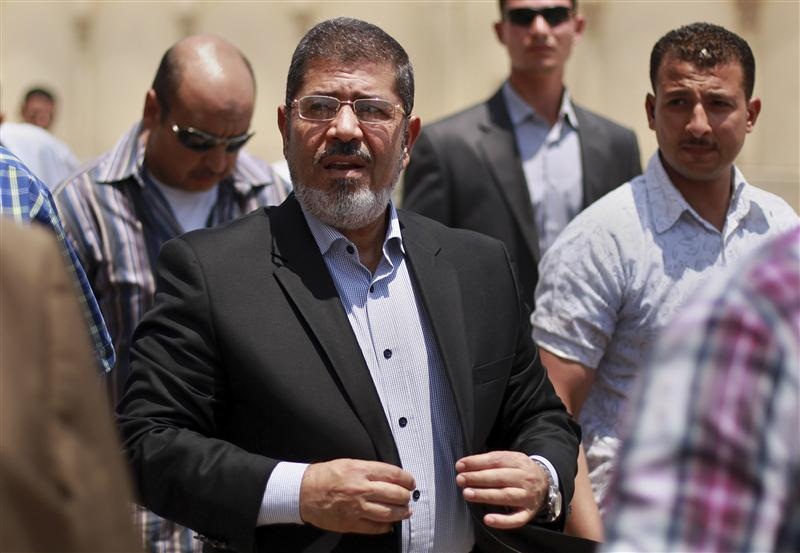 Egyptian president-elect Mohamed Mursi - Suhaib Salem/Reuters
Egyptian President Mohamed Mursi decided on Wednesday to cancel his visit to Pakistan to follow up on the ongoing clashes in Cairo's Tahrir Square, reported Al-Jazeera.
Mursi assigned his deputy to pay the visit to Pakistan on his behalf.
Hundreds of protesters gathered near Tahrir on Monday to commemorate last November's deadly events where more than 40 people were killed.

Confrontations broke out between security forces and protesters on Monday evening and have been on and off for the past three days where scores have been injured.