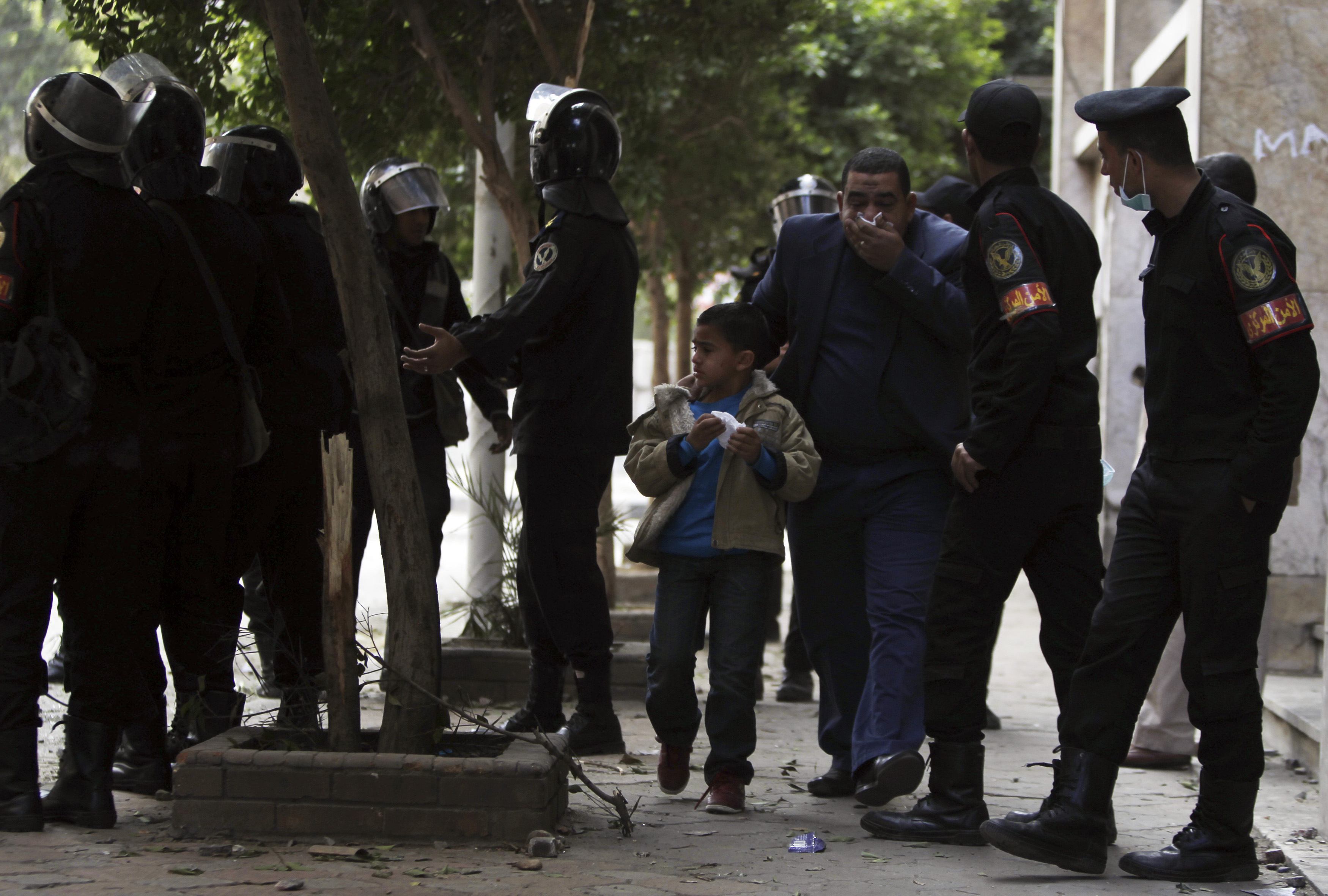 REUTERS/Amr Abdallah Dalsh
Scuffles intensified on Wednesday between security forces and protesters near Simon Bolivor Square in Downtown Cairo where hit-and-run attacks and arrests continued.
Protesters were throwing stones at security forces when they attacked them forcing them to flee the area towards the Nile Corniche where they were arrested.
Security forces handed over the protesters they captured to Qasr al-Nil police station and other police stations for investigations while the injured were held in custody, reported by the Middle East News Agency.
Meanwhile, a cautious calm prevailed in Tahrir Square as only a relatively small number of protesters currently remain in their sit-in tents.