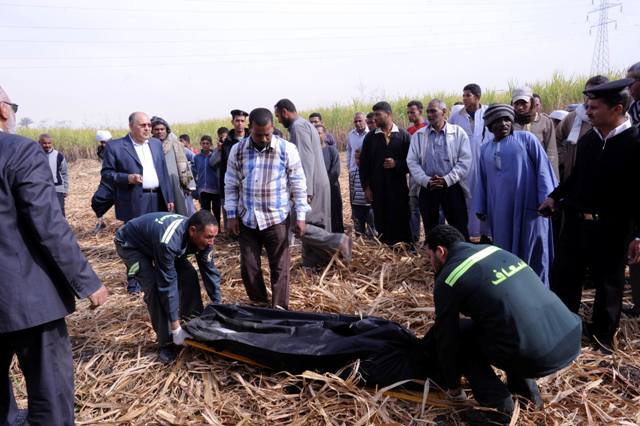 An ambulance crew lift the body of one of the tourists who died after a hot air balloon crashed in Luxor February 26, 2013. REUTERS/Stringer
Luxor Governor Ezzat Saad has ordered hot air balloon companies to suspend trips following a deadly crash that left at least 19 dead on Tuesday, reported the state news agency.
A hot air balloon explosion on Tuesday morning killed 19 tourists and injured two others 300 meters above land in the southern governorate of Luxor.