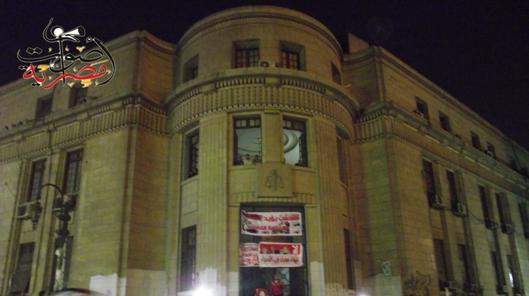 High Court House in Cairo - Ahmed Hamed/Aswat Masriya
The General Assembly of the Cairo Appeal Court has announced its members will go on strike from Wednesday until President Morsi rescinds his Constitutional Declaration.
The appeal court judges are the latest to go out on strike to combat what they say is "a threat to judicial independence."
Hundreds of thousands of people took part in rallies on Tuesday to protest against the declaration.
The presidency on Monday said the declaration would remain unchanged.
On Tuesday, the Judges Club condemned the presidency's recalcitrance and said it would escalate its strike to force Morsi to retract the declaration.
The declaration prevents the courts from challenging the president's decisions until the new constitution is passed. It also grants immunity to the Shura Council (upper house of parliament) and the Islamist-led Constituent Assembly from dissolution by court orders.