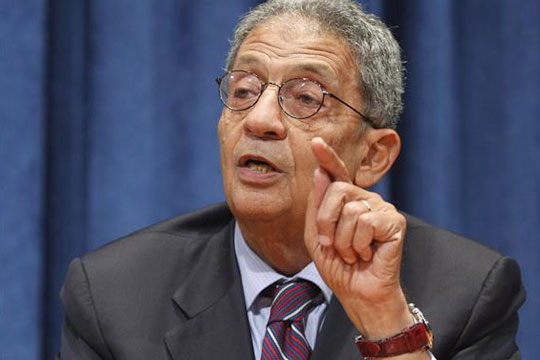 Potential presidential candidate Amr Moussa - photo from REUTERS
Former presidential candidate and member of the National Salvation Front - Egypt's main opposition group - told those in power on Thursday that he sees no real steps towards reform.

Moussa added on his Twitter account that even though, Egypt inherited "piled up negligence and corruption" from the preceding regime, no progress in the right path has taken place.

"Walk on the right path and God may have mercy on you," he told the administration.

The former Arab League Chief suggested borrowing international expertise to solve the railway problem in Egypt in light of a recent crash where 19 conscripts were killed and over 100 were wounded.

He also suggested that all buildings be inspected in light of a recent collapse where 23 people were killed.