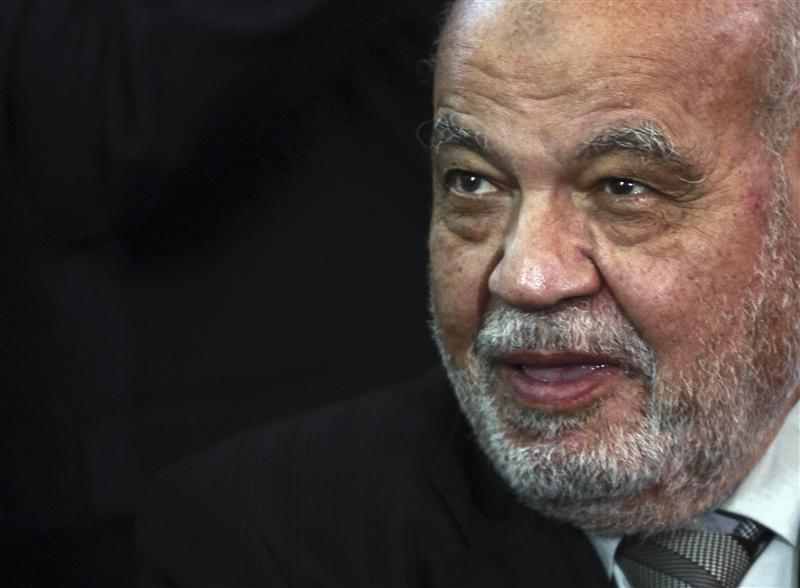 Justice Minister Ahmed Mekki - Reuters
Hundreds of protesters have surrounded Justice Minister Ahmed Mekki in the Nile Delta's Gharbiya governorate.
Mekki was unable to cut the ribbon inaugurating a newly renovated court building in Al-Santa, Al-Ahram Arabic reports
He left through the back of the court after Central Security Forces (CSF) arrived to disperse the crowd.
Protesters also surrounded Mekki's car, forcing him to leave in another vehicle.
Protesters chanted against Mekki's policies and condemned the decision of Prosecutor-General Talaat Abdullah to give civilians the right to arrest 'vandals' who threaten public order and property.
Abdullah said this right was granted by Article 37 of Egypt's criminal procedure law of 1950.
Protesters also demanded justice for Mohamed El-Gendy, a Popular Current member, who was arrested during an anti-government rally on the second anniversary of the January 25 Revolution and later found dead.
The Popular Current accuses the police of taking El-Gendy to a state security camp and torturing him to death. The interior ministry has denied the allegation.
On 12 February, a justice ministry forensic report said El-Gendy's death was caused by a car crash, not police torture.
A committee of three senior forensic doctors, formed by Qasr El-Nil prosecution department, released a new report stating El-Gendy was killed by torture.
Egypt's prosecutor-general has formed a seven-member committee to look into El-Gendy's death, which is yet to release its findings.
Mekki was appointed justice minister in August 2012. He was formerly vice president of the Court of Cassation, Egypt's highest appeal court.