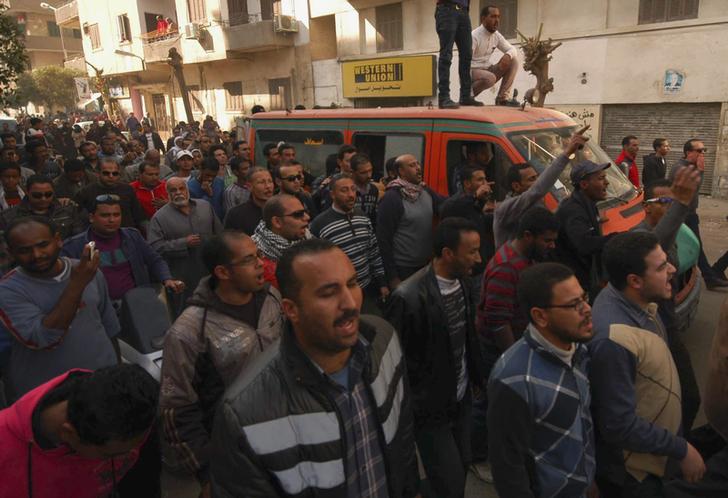 People shout slogans as they surround the ambulance carrying a body of a protester killed during clashes yesterday in the port city in Suez, about 134 km (83 miles) east of in Cairo January 26, 2013. REUTERS/Stringer
Protesters on Saturday torched the Suez Police Station, one of five police stations in the city, following violent clashes with the station's policemen.
An Aswat Masriya eyewitness reported hearing gunshots and said that the protesters fought over the looted arms.
The attackers are releasing prisoners and taking hold of arms, including automatic machine guns, that policemen left behind, two eyewitnesses told Reuters.