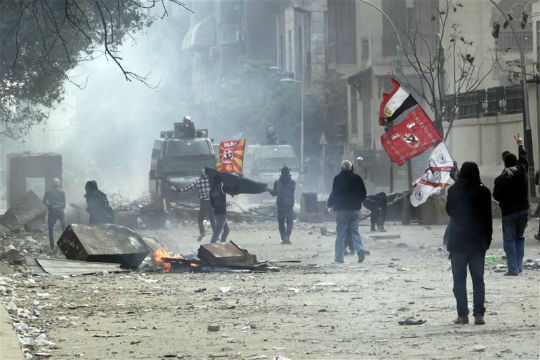 Clashes by Interior ministry - Asmaa Waguih/REUTERS
CAIRO, Dec 4 (Reuters) - Egyptian riot police fired teargas at protesters demonstrating against President Mohamed Mursi near the presidential palace in Cairo on Tuesday and demonstrators broke through police lines, live television footage showed.

Several thousand protesters had gathered near the palace in what they called "last warning" protests against Mursi, who angered opponents with a Nov. 22 decree that expanded his powers. "The people want the downfall of the regime," chanted the demonstrators.