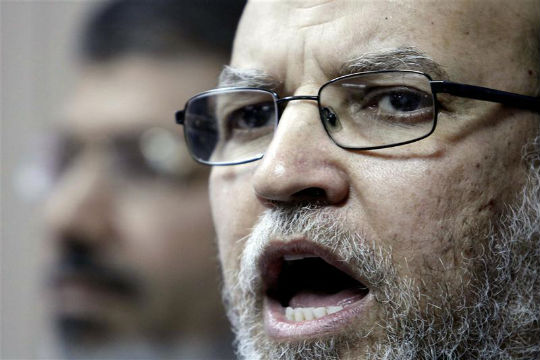 Deputy of the Muslim Brotherhood's Freedom and Justice Party Essam al-Erian - REUTERS
Essam al-Erian, deputy head of the Freedom and Justice Party (FJP), secured on Sunday the presidency's approval to be exempt from his post as a member of President Mohamed Mursi's advisory board.
"I reached an agreement today with the presidency to be exempt from the advisory board to meet heavy commitments as head of the Freedom and Justice Party's parliamentary group and to avoid conflict of interests following the approval of the constitution," al-Erian, head of the party's caucus at the Shura Council, wrote on his Facebook page.
No one should combine posts in the executive and legislative authorities, al-Erian stated.
"I hope the president understands this and approves my decision," he added.