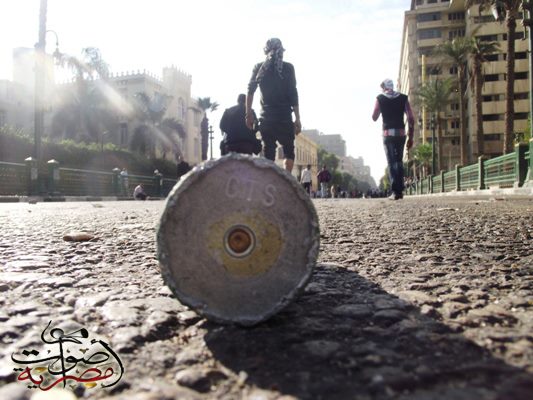 An empty gas canister. Ahmed Hamed/Aswat Masriya
Clashes on Tuesday between civilians and the police at a Marsa Matrouh police station left 46 injured, 24 of whom are policemen.
During the clashes, armed men attacked a branch of the Anti-Narcotics General Administration in the governorate and seized impounded cars that were kept at the branch.
Scores gathered at the anti-narcotics administration branch and exchanged stones and gunfire with the security forces.
The clashes started earlier today after defendants accused of smuggling and being present at a military area unauthorized for civilians were sentenced to six months in military prison, Aswat Masriya correspondent reported.
The families of some defendants had unsuccessfully tried to break into the police station following the court order.