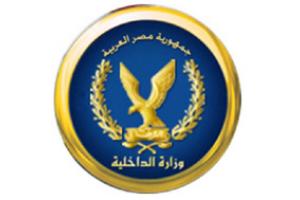 Ministry of Interior logo
Egypt's Minister of Interior Ahmed Gamal said on Monday that the police is a national force that will not favor one faction over another, insisting that security will be provided for all.
During a meeting with leaders, officers and central security guards, Gamal asked the police force to carry on their duties and disregard criticisms that are based on wrong calculations, reported the Middle East News Agency.
The role of police officers is invaluable under the current events, he stressed, adding that the ministry is determined to continue its mission towards achieving security and stability.
The minister saluted the armed forces and praised their support for the police during this critical phase, describing them as a token of Egyptian patriotism.