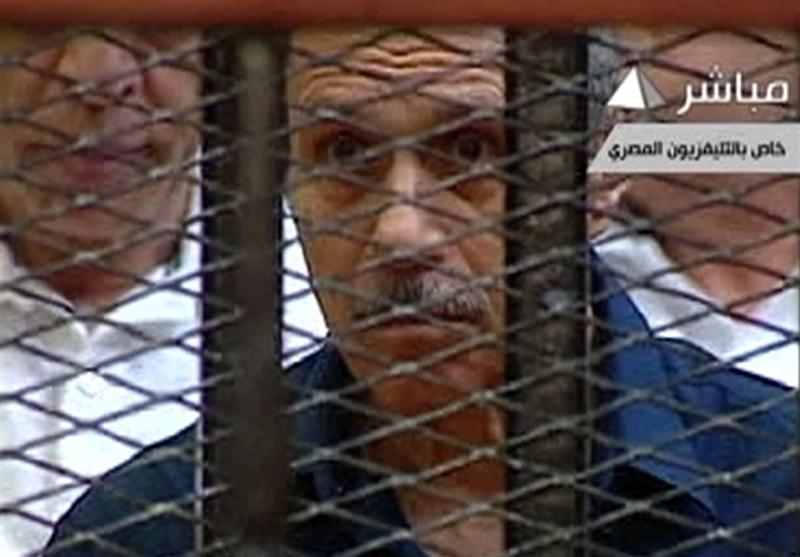 Former Interior Minister Habib al-Adli while on trial - Reuters
Habib El-Adly, interior minister under Hosni Mubarak, said on Saturday that the United States was behind the 2011 revolution against Mubarak as part of its "new Middle East plan."
El-Adly is being retried, along with six of his aides, Hosni Mubarak, and Mubarak's two sons, on charges of killing protesters during the 2011 uprising.
El-Adly, during a speech to a Cairo criminal court where he is being retried, said the US had two parts to its plan. The first part was to approach leaders of the Middle East with a democratic model and financial incentives to adopt that model. If the leaders of those countries refused, according to El-Adly, the US would accuse them of being dictators.
The second part of the US approach was mobilising youth in those countries and teaching them how to demand their rights, demand democracy and how to revolt against existing regimes, El-Adly added.
He added that the US trained youths in Egyptian opposition groups Kefaya and the 6 April Youth Movement, and Muslim Brotherhood youth in Qatar and other Arab countries, to "learn democracy."
The former interior minister said that on 25 January 2011, the first day of mass protests that would lead to the ouster of Mubarak, police used only water hoses and teargas to ward off protesters.
He added that in Suez, protesters turned the place into "hell", torching police stations to let "foreign elements" into the country on 27 January. The "foreign elements" reached Cairo, according to El-Adly, on 28 January.
El-Adly also said that the interior ministry had tapped phone conversations within Egypt, adding that all Egyptian security intelligence institutions did the same.
However, he added that tapping was only aimed at terrorists, spies, drug dealers and "those who wanted Egypt's destruction."
In addition, El-Adly claimed that Egyptian police had given some of their weapons to Palestinian police, who had then used these weapons to kill Egyptian protesters and frame the Egyptian police.
El-Adly described himself, as well as those prosecuted alongside him, as "national figures who have performed their duty to the fullest.
He also said that he did not give orders for the police to retreat during the uprising.