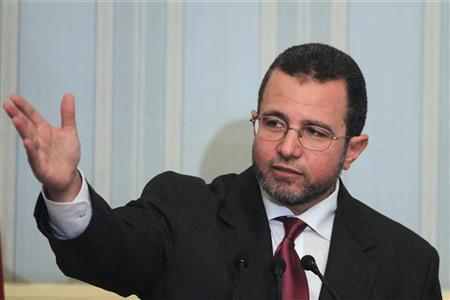 Prime Minister Hisham Kandil - Mohamed Abdel Ghany/Reuters
Egypt's government has launched an employment project that provides 20 thousands job opportunities in six sectors, official Facebook page of Prime Minister Hisham Kandil said on Friday.
This project is part of the government's short-term plan to fix urgent issues, the page added.
The job opportunities are allocated to ten governorates with salaries averaging L.E 1,000.
The unemployment rate in Egypt is 13 percent, the government stated last September, adding that it aims at reducing this percentage to 9.5 by 2017 and six by 2022.
The ready-made garments sector will provide more than 15 thousand opportunities out of the 20 thousand, the page said.
The rest of the opportunities are distribued over the chemical, food, mineral, engineering, and printing sectors.
The page did not mention whether these opportunities are in the public or private sectors.
The ten governorates where the jobs will be provided are Cairo, Giza, Bani Swaif, Minya, Sohag, Alexandria, Sharqiya, Qaliubiya, Port Said, and Damietta.