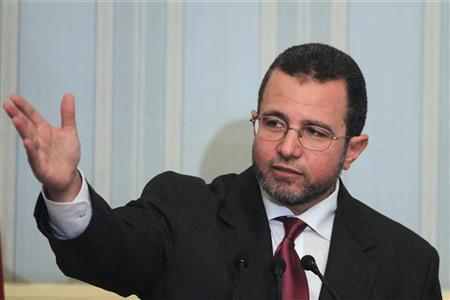 Prime Minister Hisham Kandil - Mohamed Abdel Ghany/Reuters
Egyptian Prime Minister Hisham Kandil paid a visit to Tahrir Square on Monday to inspect the security situation following clashes that erupted in light of the second anniversary of the 2011 uprising that toppled Hosni Mubarak.
During his surprise visit, the PM witnessed the arrest of two armed bandits, the state news agency reported, adding that Kandil gave instructions to Interior Minister Mohamed Ibrahim to "deal with outlaws with firmness".
The PM renewed his call to political forces to condemn violence and attacks on police forces, insisting that these forces attempt to secure state buildings with their bodies.
Kandil is expected to convene a meeting on Monday with the interior minister to discuss security-related issues in Suez Canal cities among others.