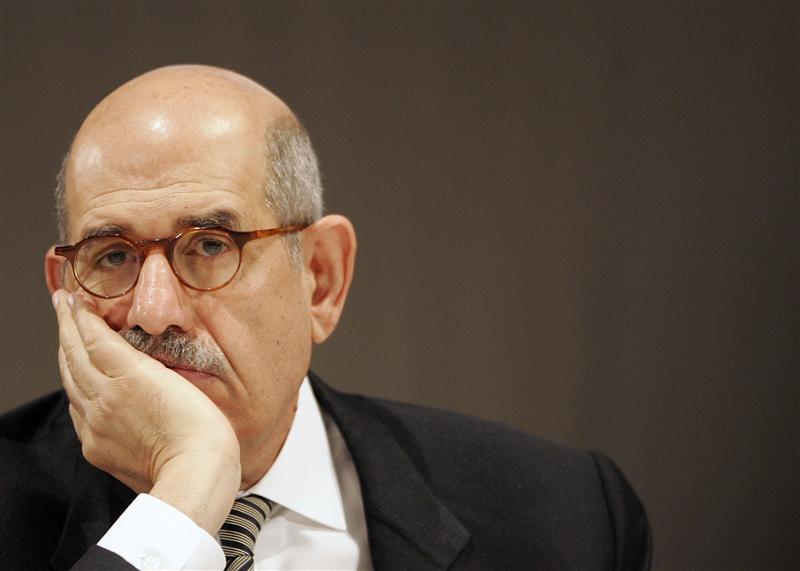 Former Director General of the International Atomic Energy Agency, Mohamed ElBaradei - Reuters
Mohamed ElBaradei, founder of the Constitution Party, asked on Friday President Mohamed Mursi to withdraw the constitutional declaration he decreed yesterday before the situation in the country worsens.
"To Mursi: In the name of the masses rallied in Egyptian squares, we ask you once again to withdraw the constitutional declaration before polarization escalates and the situation worsens," ElBaradei wrote on his Twitter account.
A decree Mursi issued on Thursday sacked the prosecutor general, gave immunity to the Shura Council, the constituent assembly and Mursi's decisions from the judiciary and ordered the retrial of those responsible for killing revolutionaries.
National forces saw this step as a coup on legitimacy and democracy.