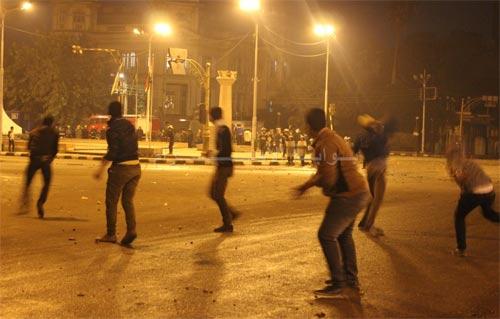 Street fights between protesters and police in Mansoura - photo from Ahram
Security forces in Daqahliya on Monday teargassed protesters who gathered around the city council building and attacked security forces.
The demonstrators stopped traffic in al-Geish street near the building and hurled stones at security forces.
There were no reports of injuries on both sides.
Large numbers of ambulances and fire trucks were present in the area in anticipation of any possible repercussions, the Middle East News Agency (MENA) reported.