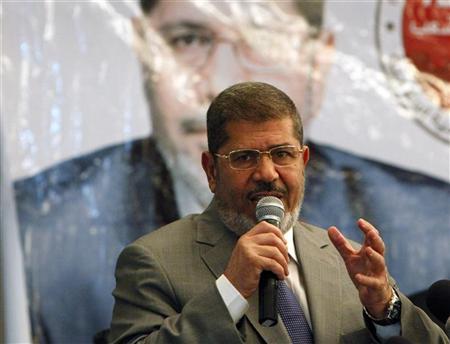 Egyptian President Mohamed Mursi - Asmaa Waguih/REUTERS
President Mohamed Mursi said on Wednesday that the newly-approved constitution makes him a servant of the people, not a ruler with absolute power.
Mursi addressed the nation in a speech televised on the Egyptian state TV a day after Egypt's new constitution was approved.
The president said that he ordered Prime Minister Hisham Kandil to make adequate ministerial reshuffles that suit this stage.
In his speech, Mursi said that some people did not realise the difference between peaceful expression of opinion on the one hand and resorting to violence and attempting to impose their opinion on the other.