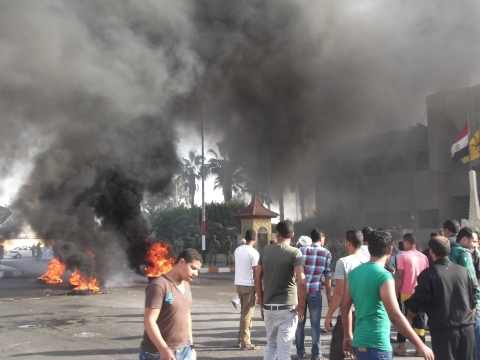 Protests in Arish on November 4, 2012 - Aswat Masriya
Egyptian Inspector of General Security, Lieutenant General Selim El-Gammal was shot Tuesday by unknown assailants in Al-Arish in the North Sinai.

El-Gammal was seriously injured and taken to Al-Arish Hospital.

On Saturday another three policemen were killed in Al-Arish by unknown assailants in an armed attack that left another three injured.

A security source suggested that the assault was in response to the killing of three men by police in Sinai last week.

The Sinai Peninsula, a largely desert area bordering Israel, has been the site of several attacks by unknown assailants, generally believed to be extremists.