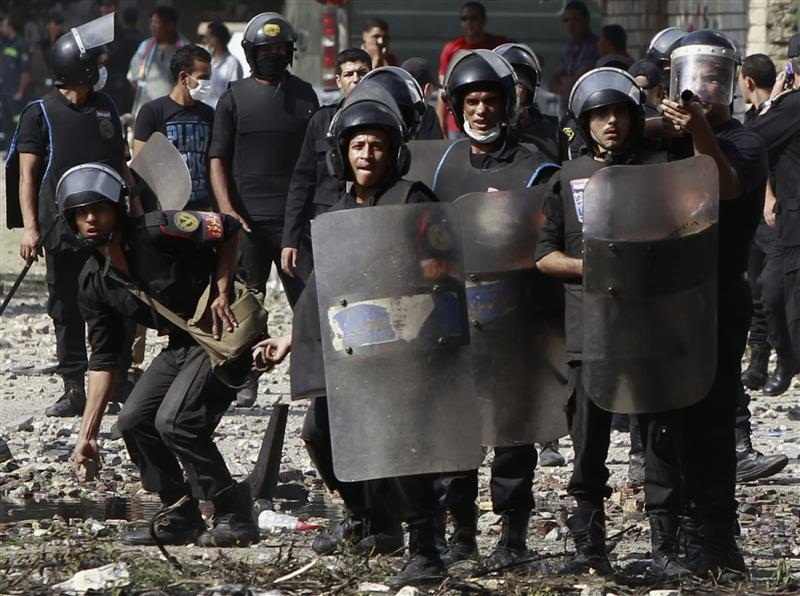 Clashes in front of the American embassy on September 14 - Reuters
The American mission in Cairo has suspended its services on Sunday due to security concerns surrounding the embassy.

"Due to security situation around embassy today, our public services will be closed, including visas, American Citizen Services, and IRC," the embassy said on its official Twitter account on Sunday.

It insisted however that routine operations will be ongoing even though the embassy will be closed to the public.

Clashes between protesters and security forces had erupted earlier near the embassy in light of the second anniversary of the 2011 uprising that toppled Hosni Mubarak.