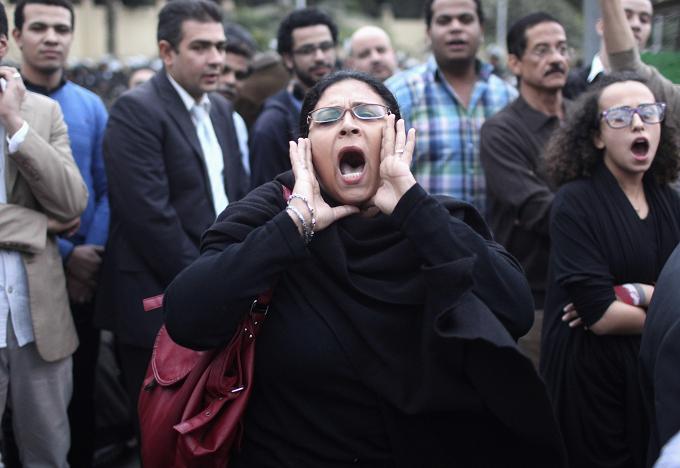 A protester chants anti-Mursi slogans in front of the presidential palace in Cairo December 4, 2012. REUTERS/Asmaa Waguih
The number of injured people in clashes that erupted on Wednesday around the presidential palace and Tahrir Square reached 104, Egypt's Ministry of Health announced.
No deaths have been reported so far, the ministry added.
Fourty-four of the injured were transferred to Heliopolis hospital, five to Mansheyet al-Bakri Hospital, eight to the State Health Insurance Hospital in Nasr City and one to Ain Shams Hospital, Egyptian state TV reported Ahmed Amr, official spokesman of the ministry, as saying.
Twenty ambulances were deployed, 10 of which were stationed around the presidential palace.