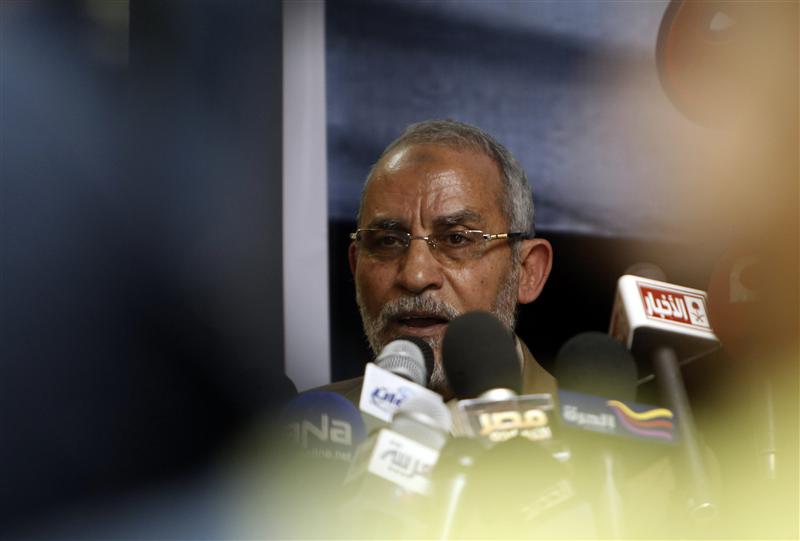 Spiritual Guide of the Muslim Brotherhood Mohamed Badie - Reuters
The Muslim Brotherhood's Guide Mohamed Badea congratulated on Tuesday Egyptians on approving the new constitution, calling on all factions to begin building "the renaissance of the country with a free will".
My heartfelt wishes for Egyptians for approving the constitution of post-revolution Egypt, Badea wrote on Twitter.
Badea called on everyone to work in order to build the state, saying, "Let us all build the renaissance of our country with a free will, good faith and a strong resolve, men and women, Muslims and Christians."
The Higher Elections Commission earlier announced that the constitution was approved by 63.8 percent of voters.