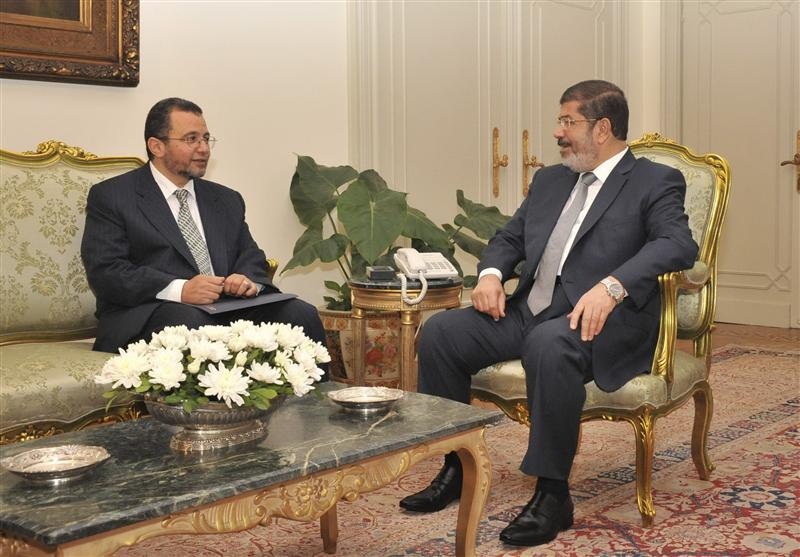 Egyptian President Mohamed Mursi and PM Hisham Kandil - Reuters
Prime Minister Hisham Kandil on Thursday presented to President Mohamed Mursi the names of candidates nominated for ministerial positions in the imminent cabinet reshuffle, al-Akhbar newspaper reported an unnamed source as saying on Friday.
The new reshuffle is expected to be announced within hours or on Saturday at most, the sources said.
The reshuffle will likely include ministries of transport, communications, legal affairs, local development, supply, agriculture and civil aviation.
Ministries of interior and finance are expected to remain unchanged, al-Hayah TV channel had reported a source at the presidency as saying.