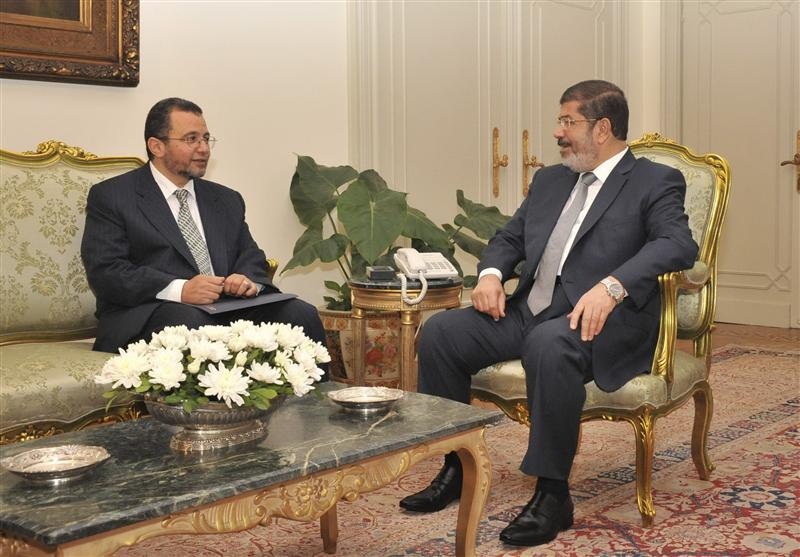 Egyptian President Mohamed Mursi and PM Hisham Kandil - Reuters
President Mohamed Mursi met on Saturday with prime minister Hisham Kandil at the presidential palace.
According to the president's official page, they discussed the needs of citizens in the coming period.
They also discussed files related to development and economy.
The palace witnessed on Friday violent clashes which led to the death of one person and severe damages at the palace.