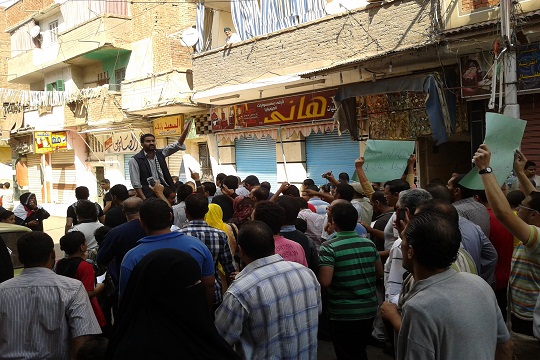 (Archive) Protests in Kafr al-Sheikh on October 12, 2012 - Aswat Masriya
Eleven people on Saturday were injured in Kafr al-Sheikh's Desouk as "thugs" attempted to break into Bandar Desouk's police station, Kafr al-Sheikh's security directory said in a statement.
The people injured include policemen, police officers, and citizens.
A group of 400 protesters "infilrated by scores of thugs" hurled stones and petrol bombs at the station, the statement added.
Two officers and one central security forces conscripts were injured.