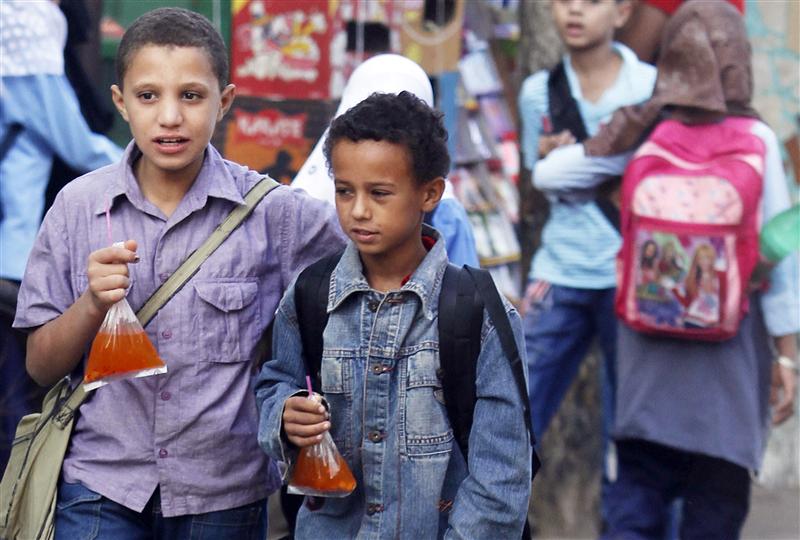 Children standing in front of a school in Giza - Reuters
The deputy education minister in Egypt's Kafr El-Sheikh governorate on Saturday ordered that a high school English teacher be punished for including a "politicised" question in a school exam.

The question reportedly involved an imaginary dialogue between ousted president Hosni Mubarak and successor President Mohamed Morsi.

Because school regulations prohibit the use of 'politicised' questions, the teacher – Mohamed Meneesy – has been banned from composing exam questions for a two-year period.

Early last year, a teacher in the Nile Delta governorate of Sharqiya was penalised for conducting an exam that included a question equating political protesters with criminals and another requesting an essay congratulating the Muslim Brotherhood's Freedom and Justice Party for winning a majority in Egypt's first post-Mubarak parliamentary polls.