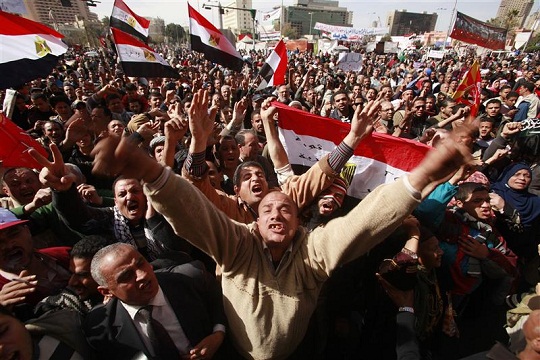 Tahrir protest - Suhaib Salem/REUTERS
CAIRO, Nov 23 (Reuters) - Police fired teargas at protestors on the edge of Cairo's Tahrir Square on Friday where thousands of people were demonstrating against President Mohamed Mursi.
The teargas was fired in a street leading off Tahrir towards the cabinet and parliament buildings, with some canisters landing on the edge of the square, a witness said. Some protestors lit small fires in the street.