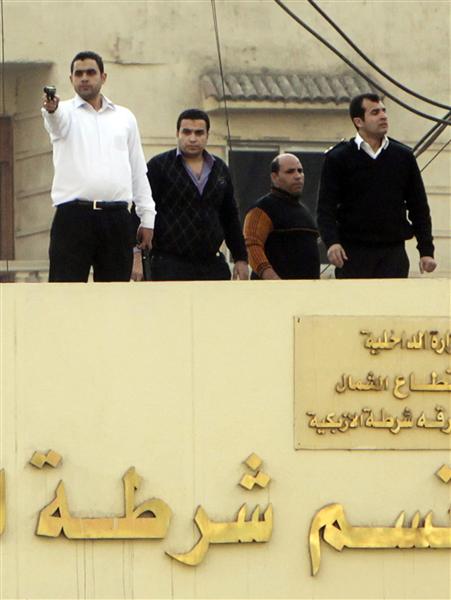 An Egyptian police officer aims his gun at protesters on January 28, 2011. Reuters
A judicial source said on Thursday that Egypt's Attorney General Talaat Ibrahim has challenged a court's acquittal of a senior officer and seven of his aides from charges of killing protesters during the January 25 uprising that toppled Hosni Mubarak.

Ibrahim referred the legal challenge to another court after reviewing the details of the verdict.

A Zaqazeeq criminal court acquitted the accused from the charges on Thursday.