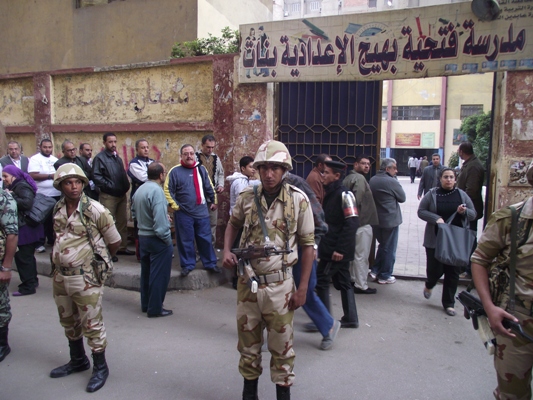 Egyptians began voting in the referendum on the new constitution on Saturday, December 15, 2012. Ahmed Hamed/Aswat Masriya
The judicial committee that is overseeing the referendum on Egypt's new constitution has decided to extend voting hours until 11 p.m. due to the high turnout of voters.
The committee will hold a press conference shortly to announce details.