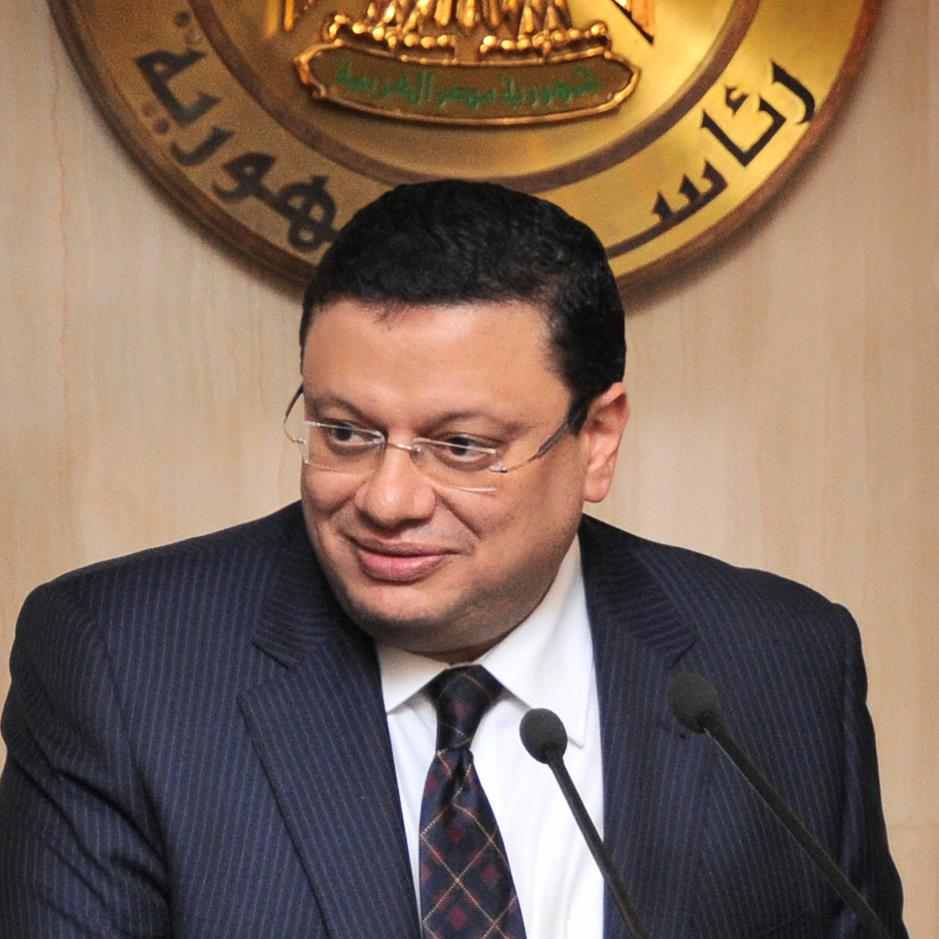 Media spokesman of the presidency Yasser Ali - Facebook page
Official spokesman of Egypt's presidency Yasser Ali denied on Monday reports of a cabinet reshuffle, adding that President Mohamed Mursi supports the continuation of the work done by the government.
"I heard talks of a cabinet reshuffle earlier. These reports are untrue ... The presidency backs the continuation of the cabinet's work during this difficult phase in Egypt's history," Yasser told the state TV.
Ali urged political powers that "participate in the violence exercised against state institutions" to take a clear stance.
"Security forces are exercising self-restraint as much as they can ... We are keen on supporting peaceful demonstration and free expression, but any deviation from demonstrating peacefully will be firmly stood up to," said the spokesman.
Many demonstrators participated today in protests against Mursi on the second anniversary of ousting his predecessor Hosni Mubarak.