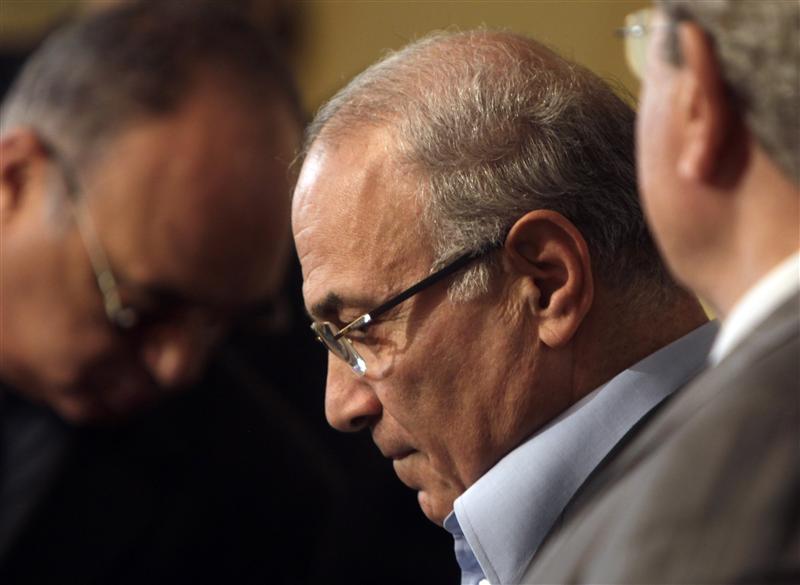 Presidential candidate Ahmed Shafiq, February 2011 - photo from Reuters
Former presidential candidate Ahmed Shafiq plans to return to Egypt "soon" now that criminal charges against him have been dropped, the Mubarak-era minister told Turkish news agency Anadolu on Monday.
In a telephone interview, Shafiq said he planned to attend to some unfinished business abroad before returning to Egypt.
After narrowly losing Egypt's first post-Mubarak presidential poll last summer to Muslim Brotherhood candidate Mohamed Morsi, Shafiq departed Egypt for the United Arab Emirates, where he remains until now.
Upon his return to Egypt, Shafiq said, he would focus on leading his National Movement Party, adding that he would consider a possible alliance with the National Salvation Front (NSF) opposition umbrella group.
He also said he would contest Egypt's next presidential election.
Shafiq was recently acquitted of charges that he had embezzled public funds while serving as civil aviation minister before Egypt's 2011 revolution. On Saturday, however, Shafiq – along with a handful of other former civil aviation officials – was slapped with fresh corruption charges.
The men stand accused of squandering some LE2.5 billion from Egypt's state coffers, related to their role in ordering the demolition of a building inside Cairo International Airport.
Prosecutor-General Talaat Ibrahim has tasked the East Cairo Prosecutor's Office with investigating the new charges.