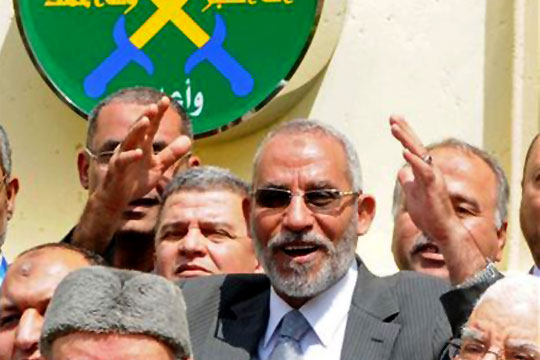 Mohamed Abd Elghany/REUTERS
British ambassador in Cairo, James Watt, and Muslim Brotherhood's supreme guide Mohamed Badie met on Sunday to discuss the violence that took place on Friday, according to a press statement by the British embassy.
Nationwide clashes between protesters and Muslim Brotherhood members in front of the group's main headquarter in Cairo's Mokattam and several other cities on Friday left at least 200 injured.
The meeting which was called for by the embassy is among a series of invitations initiated by the United Kingdom that will take place with all political forces in Egypt in an attempt to resolve the ongoing disputes, the statement added.
Badie's meeting with the British envoy also addressed issues relating to human and women's rights.