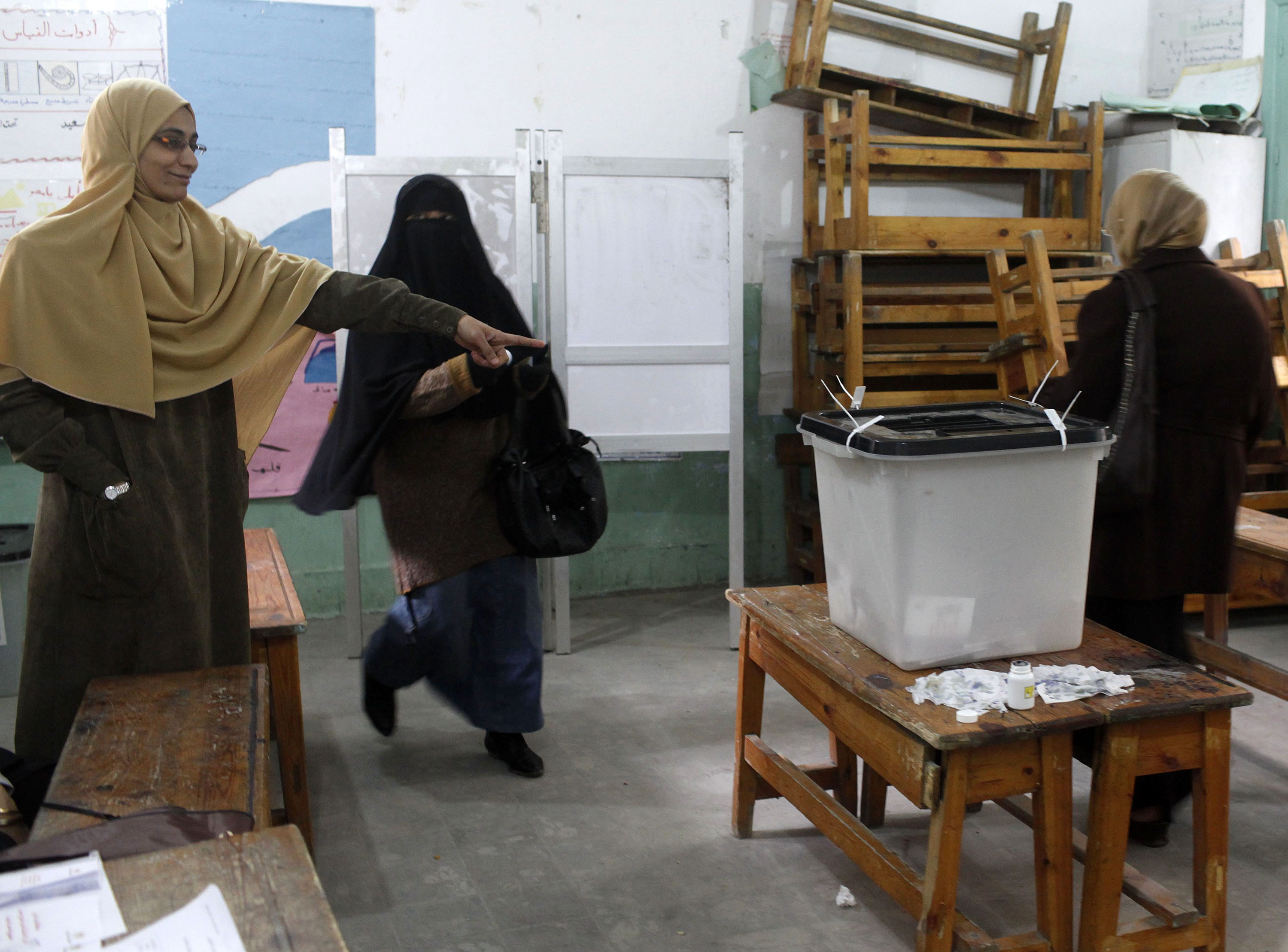 An employee points to a ballot box at a polling station in Alexandria, December 15, 2012. REUTERS/Asmaa Waguih
The Higher Elections Commission overseeing the constitution referendum will announce the referendum's final official results on Tuesday at a press conference at 7 p.m, Egyptian state TV announced on Monday evening, Samir Abul Maati, head of the commission, told Aswat Masriya.
President Mohamed Mursi will address the nation on Tuesday after the final result is announced, a presidential source said.