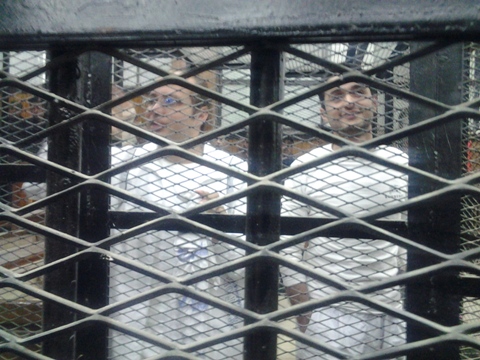 Activists Ahmed Maher and Ahmed Douma in a hearing on December 8, 2013. Ahmed Hamed
CAIRO, Jan 4 (Aswat Masriya) Prominent activists Mohamed Adel, Ahmed Douma and Ahmed Maher have ended their hunger strike in Torah Prison, a security source told the state news agency.
The three activists, who were sentenced to three years in prison for protesting without permit, had begun the strike late December in protest against what they described as "ill treatment".
The interior ministry's spokesman had denied that the activists were being treated poorly.