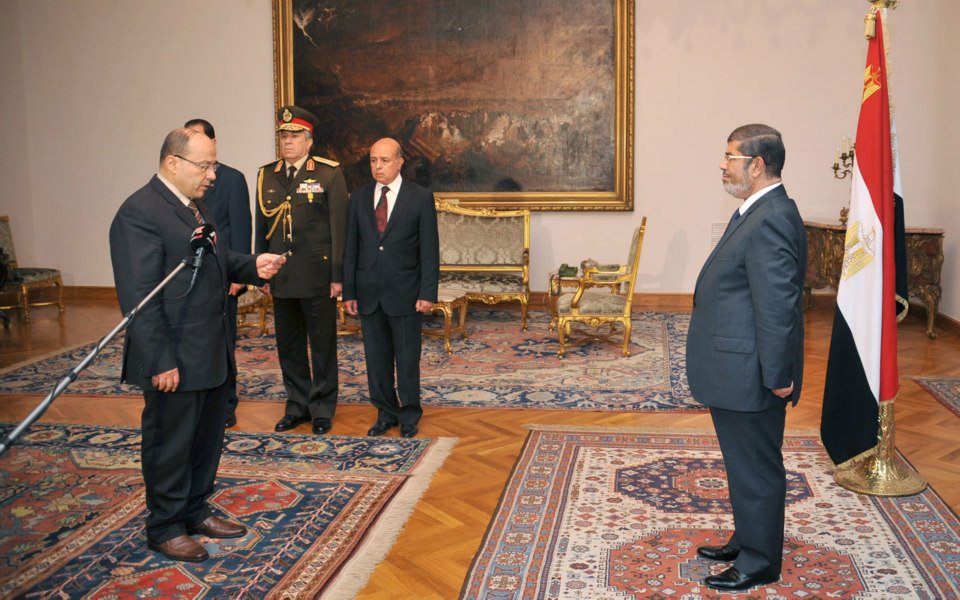 New Attorney General Talaat Ibrahim takes oath before President Mohamed Mursi - Handout
Egypt's Chief Prosecutor General Talaat Abdallah has said that investigations will reveal new surprises against figures of Mubarak's regime during the next few weeks.
"The coming weeks will reveal surprises against many figures of the former regime," Abdallah wrote on Twitter.
The chief prosecutor general did not specify names or cases.
Abdallah's statement comes as several former regime figures are on retrials after the appeals they had filed were accepted.
Several Mubarak era officials are facing accusations including involvement in the killing of protesters, waste of public funds, and graft.