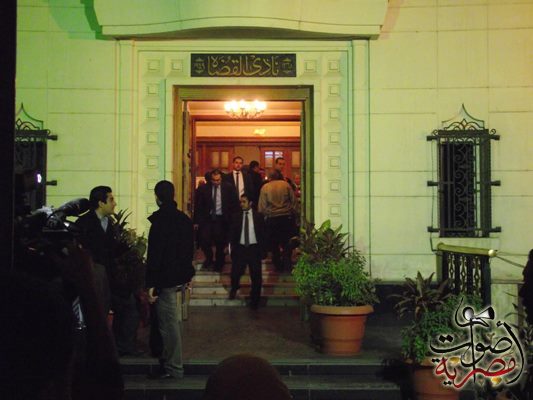 Judges Club. Ahmed hamed/Aswat Masriya
Judges of Egypt Club decided on Thursday to suspend work at all prosecution offices until prosecutor general Judge Talaat Ibrahim steps down, Minister of Justice Judge Ahmed Mekki is sacked, and Judge Zaghloul al-Balshi steps down from his post as head of judicial investigation.
Members of the general prosecution called for a sit-in at the prosecutor general's office at the High Court on Monday morning at 10 am if their demands were not met by then.
They also demanded sacking attorney general Judge Osama Raouf of Alexandria prosecution offices.