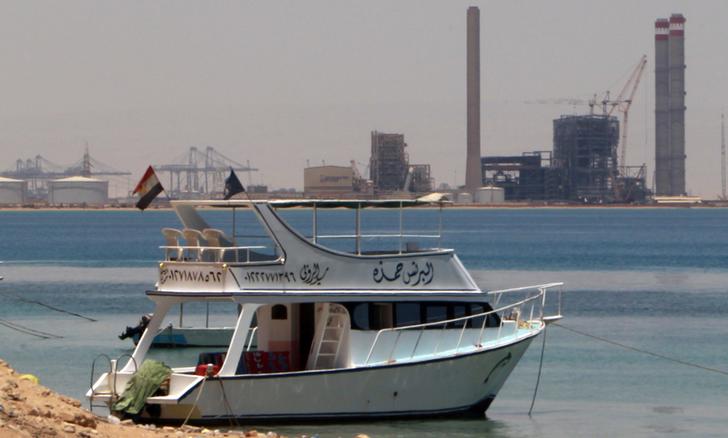 A boat is docked at a beach, near a cement factory at El Ain El Sokhna port in Suez, 140 km (87 miles) east of Cairo, July 6, 2012. REUTERS/Amr Abdallah Dalsh
A sandstorm caused five sea ports in Suez and South Sinai to shut, head of the Red Sea Ports Authority Mohamed Abdel Kader Gaballa said.
The closed ports in Suez and South Sinai are Port Tawfiq, Adabiya, passenger and cargo terminals in Ain Sokhna Port, Zayteyat, and Noweiba.
All shipping agencies were asked to remain in port, Gaballa said.