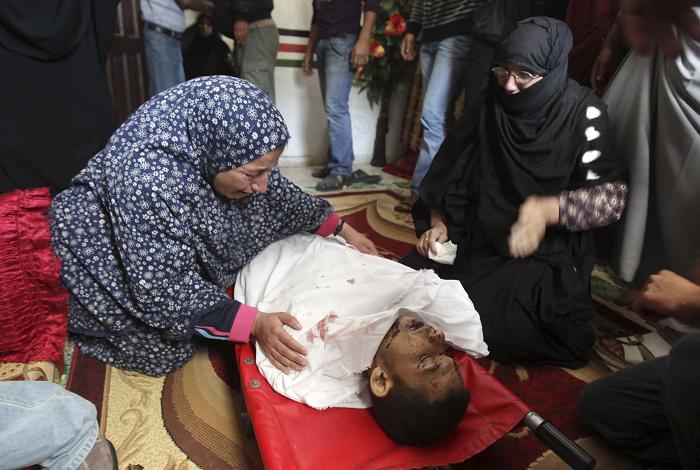 A Palestinian relative of Hamas militant Wael al-Ghalban mourns next to his body during his funeral in Khan Younis in the southern Gaza Strip November 15, 2012.REUTERS/Ibraheem Abu Mustafa
CAIRO, Nov 20 (Reuters) - Egyptian President Mohamed Mursi said on Tuesday that "Israeli aggression" against Gaza would end later in the day, the Egyptian state news agency MENA reported.

"President Mohamed Mursi announced that the farce of Israeli aggression against the Gaza Strip will end on Tuesday," MENA said, quoting public remarks made by the country's head of state after the funeral of his sister.

"The efforts to conclude a truce between the Palestinian and Israeli sides will produce positive results in the next few hours," he was quoted as saying. Egypt has been trying to mediate a truce to end the conflict.